Duraline Rubber Fire Fighting Hose
---
Material:Rubber Working Pressure:16bar Type:Rubber Hose Diameter:2inch~8 inch Color:Red Delivery Time:15-30days
Duraline Rubber Fire Fighting Hose
Rubber fire hose has excellent wear resistance and durability, and can withstand long periods of use and frequent folding without damaging or affecting its performance. In addition, the hose also has good flexibility and plasticity, making it more convenient and flexible when using.

Product Features
*Resistant rubber material;
*High working pressure, good performance in the marine, forest and industrial operation.
*Double Jackets of rubber material
Specification
Fire Fighting Hose Material:Rubber
Fire Fighting Hose Line:Rubber
Working Pressure:16Bar
Color:Red, blue, black, brown, yellow
OEM/ODM service:Color, working Pressure, Diameter,Color
Typical Application
• Municipal Fire Brigades
• Chemical & Petrochemical Complexes
• National and International Airports
• Military Bases
• Power Stations (Coal, Oil & Nuclear)
• Marine and Mill Industry
• Forest Industry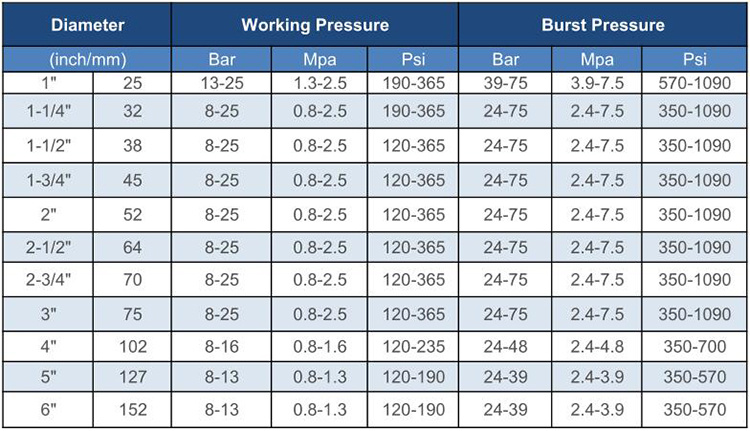 Note: Please leave your email, our professional person will contact you asap!