ZST Fire sprinkler
---
Item No.:WFUI-68 Material:Brass Connecting Thread(Inch):1/2 Or 3/4 Glass Bulb Diameter::5mm Glass Bulb Colour::Orange, Red, Yellow, Green, Blue, Purple Fire Sprinkler Type::Upright Temperature Raiting::57,68, 79,93,141,182 Degree Certificate:CCCF Surface Treatment::Polish Surface Finishing::Chrome

CCCF Chromed Brass Upright Fire Sprinkler
An upright sprinkler sprays water upwards and the deflector deflects the water back down.
Upright fire sprinklers are suited for areas that are difficult to access, like around beams, ducts, and other ceiling obstructions, or in ceilings without a finish (eg., no drop ceiling or drywall). These sprinklers are commonly found in buildings with exposed ceilings, like many chic restaurants or mechanical rooms. It may be useful to think of an upright fire sprinkler like an upside down pendent fire sprinkler, only with a concave deflector.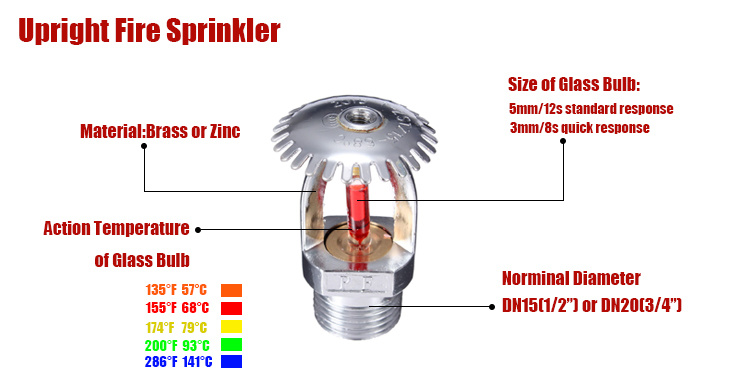 Product Features:
1.Brass material of high quality
2. 5mm glass bulb of standard response
3.Chrome finished surface to prevent corrosion
4.CCCF certified,quality guaranteed
Pendent Fire Sprinkler Systems: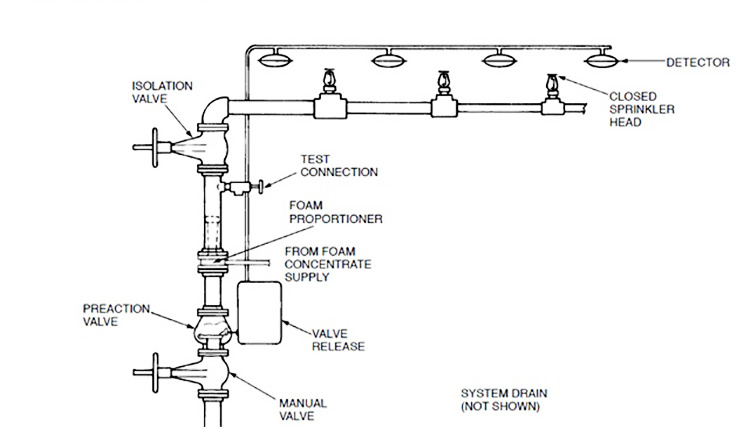 Temperature Rating:
| | | |
| --- | --- | --- |
| Nozzle Rated Temp | Max Ambient Temp | Glass Ball Color |
| 57°C | 27°C | Orange |
| 68°C | 38°C | Red |
| 79°C | 49°C | Yellow |
| 93°C | 63°C | Green |
| 141°C | 111°C | Blue |
| 182°C | 152°C | Purple |
Should you have any interest,please feel free to contact us.
Note: Please leave your email, our professional person will contact you asap!