Conceal Type Fire Sprinkler
---
Item No.:WFFI805 Material:Brass Connecting Thread(Inch):1/2 Glass Bulb Diameter::3mm Glass Bulb Colour::Red Fire Sprinkler Type::Conceal Temperature Raiting::68 Degree Certificate:CCCf Surface Treatment::Chrome
Conceal type fire sprinkler head features:
1.Small size with flat cover.
2.Automatic to protect when fire temperature reaches to its demand.
3. Conceal type to beautify your home.
4.flat cover to protect sprinkler especial on where construction is complex.
Fire Sprinkler Head Introductions
Sprinkler is an important part of wet-type auto spraying system. It is usually installed inside the building and structures with light fire danger, medium fire danger and heavy fire danger, such as workshop, warehouse, hotel, shop, recreational place, hospital, cinema, office building, and garage.
The sprinkler is composed of sprinkler frame, sealant and glass bulb. It is to be installed in the protective district via ductwork, acting as a fire detector and auto sprayer. In case of fire inside the protective district, the atmosphere temperature rises up and the liquid inside the glass bulb expands after being heated and explodes after reaching the operating temperature of the glass ball. The sealant drops and the sprinkler sprays to the protective district for fire extinguishments subject to the preset shape of spraying.
Installation, Usage, and Maintenance:
During installation, should pay attention not to damage the bulb to avoid affect the thermal performance. In the process of wrench and twist, do not use spanner to wrench the supporting arm to deformation and affect the sealing performance (note: the bulb temperature can be chosen according to the needs of users)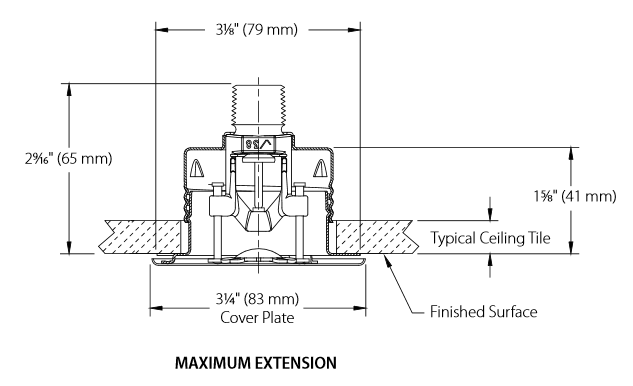 Application:
It is usually installed in areas with fire danger, including warehouses, shopping malls, hotels, hospitals, theaters, office building, high-rise building, garages and etc.
Note: Please leave your email, our professional person will contact you asap!